Son Resistance Banker in Stock Exchange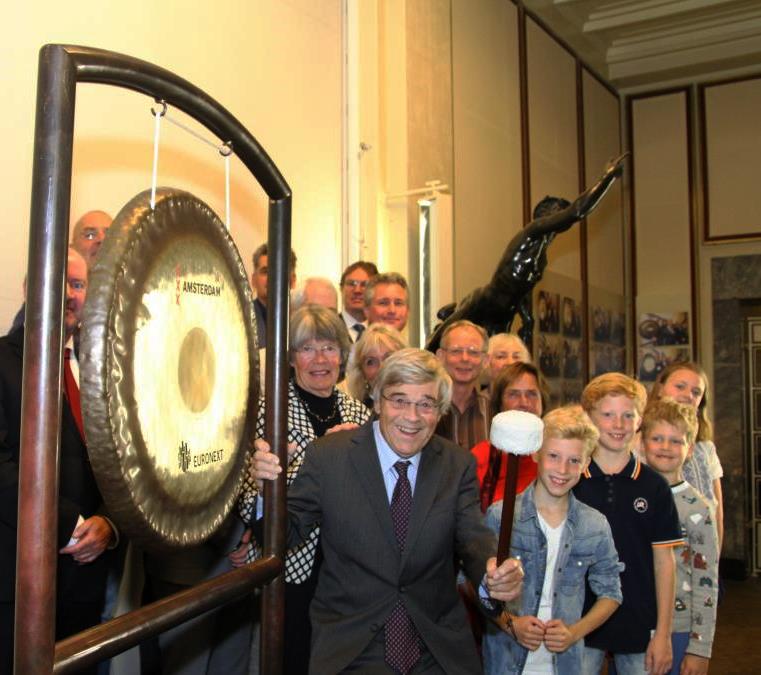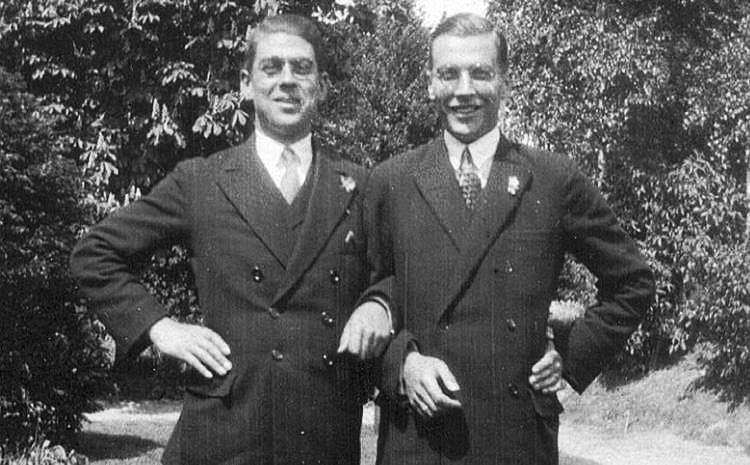 Aad van Hall, son of Resistance Banker Walraven van Hall performed the Gong ceremony at the Amsterdam Stock Exchange on Monday 16 September 2019
At this oldest Stock Exchange in the world, the gong is sounded every day to start the daily selling and buying of shares and bonds.
On 16th september, 75 years after the start of the Market Garden Operation, meant to liberate the Netherlands, the son of the famous Resistance Banker Walraven van Hall, openend trading.
This was in honour of his father Wally and his uncle Gijs van Hall. Both brothers cooperated in what has become known as the Resistance Bank. Nothing like this ever existed anywhere, it was unique for the Netherlands during their occupation by the Nazi Regime.


With his brother Gijs, 'Wally' secretly collected an amount equal to half a billion Euros during the Germany occupation. This money was distributed amongst 150.000 persons by men and women on bikes.

Those in need were, among others, families whose husbands were at sea when the Nazi's occupied the Netherlands and who decided to sail for the Allies. The Nazi's stopped the payments to their families. Money was also distributed to families who were hiding Jews or of men who refused to go to work in German war industry. And they supported 30.000 families of the railroad workers who went on strike from September 1944 to the end of the occupation in May 1945. Railroad workers went on strike on 17 September 1944, 75 years ago tomorrow.
The group accompanying Aad van Hall include persons whose parents joined in the resistance; the CEO of Euronext, Maurice van Tilburg and four children represting the locations for the proposed monuments.